Weilaiya
Weilaiya Truffle Perfume Shampoo and Conditioner
Regular price $78.99 | Save $-78.99 (Liquid error (sections/product-template line 232): divided by 0% off)
/
Weilaiya Truffle Multi-Stage Repair Shampoo Set 450ml
Highlights:
Restorative shampoo for damaged hair, dry hair, dyed hair, bleached hair
Nourishing scalp, anti-aging scalp
Contains 2 expensive nutrients White Truffle (Germany) & Caviar (France)
Luxurious fragrance very similar to YSL Black Opium perfume
Smooth hair, in salon standard style
Truffle Weilaiya Mushroom Multi-Stage Restoration Shampoo - Setting up a whole new beauty concept
Weilaiya has been doing scientific research specializing in body care for more than 30 years, with rich and rich accumulated experience.
Every new product before launch is subjected to strict selection of input materials and good shipping methods, ensuring the product's comprehensive quality.
Weilaiya Truffle Mushroom Multi-Stage Repair Shampoo - The most expensive & high-class ingredient
Weilaiya Restorative Shampoo is extracted from 2 rare and nutritious superfoods in the world to help add moisture to the hair, not to break hair, care for the ends of the hair
German White Truffles: Is a fungus that grows deep underground, is a premium food, is likened to "White Diamond" with the effect of restoring the scalp, anti-aging scalp, strong anti-oxidant.
French Sturgeon CaviaR: A luxurious and rare type of caviar, with a deep moisturizing effect, providing nutrients to the scalp, stimulating hair follicles to grow, for thicker, smoother hair.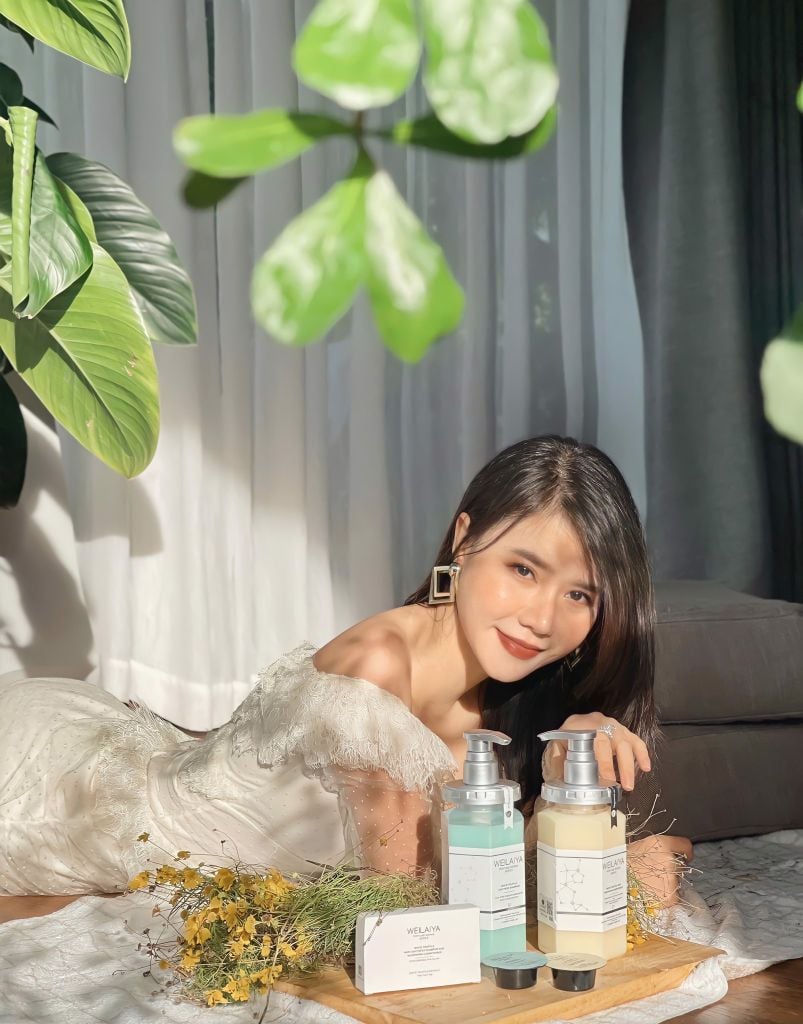 Free shipping in the US for orders over $85Free return for any reason.Item can be returned in its original condition within 30 days of receipt.Policy: https://asian-authentic.com/policies/refund-policy
The products sold by Asian Authentic are not intended to diagnose, treat, cure, or prevent any disease. If you have a medical condition, are taking medication, or are pregnant or nursing, please consult with your healthcare provider, including a doctor, before using any of our products.

Please do not exceed the recommended dose of any product, and keep them out of reach of children. Some of our products may contain natural ingredients that can cause allergic reactions in some individuals, so please read the label and follow the directions for use carefully. Results may vary from person to person.

Asian Authentic is not responsible for any misuse or abuse of our products. These statements have not been evaluated by the Food and Drug Administration.
Related Products
Check out our recommended products for you!
Recently Viewed Products
You can stop autoplay, increase/decrease aniamtion speed and number of grid to show and products from store admin.